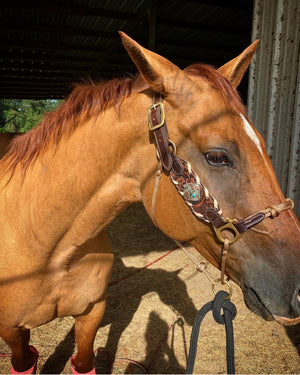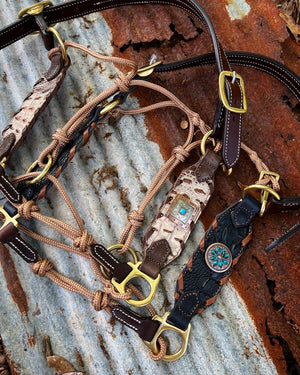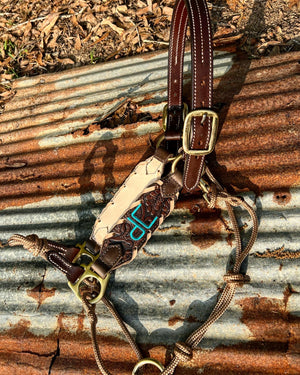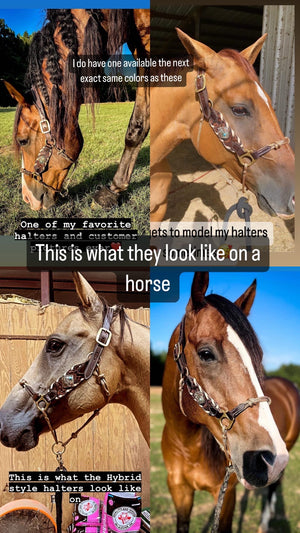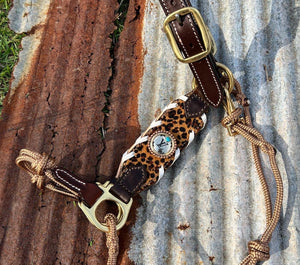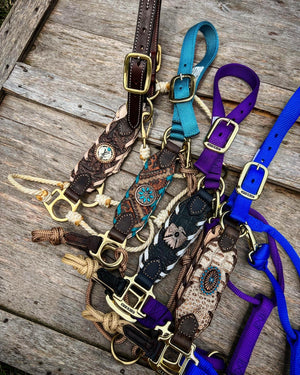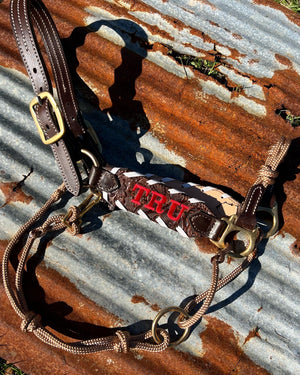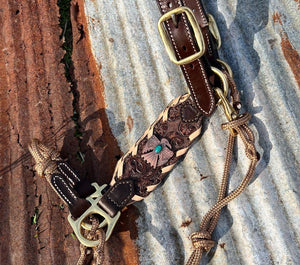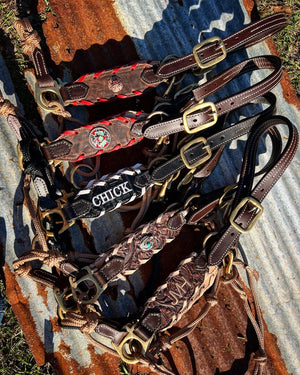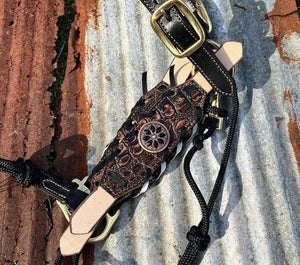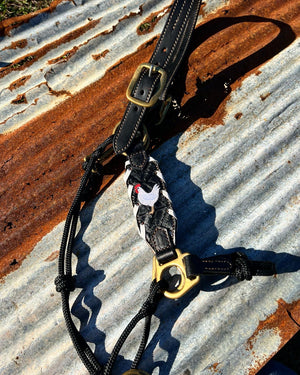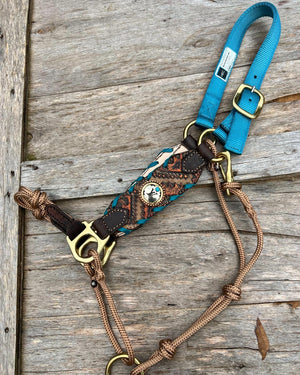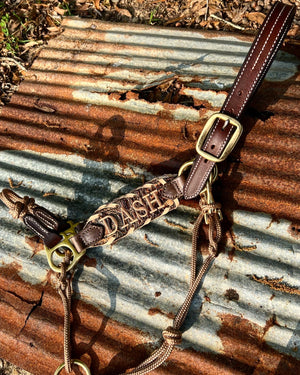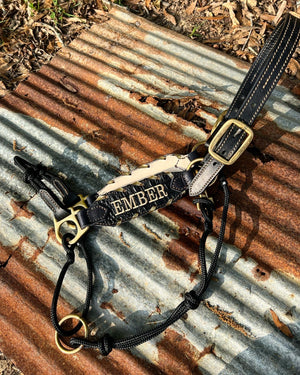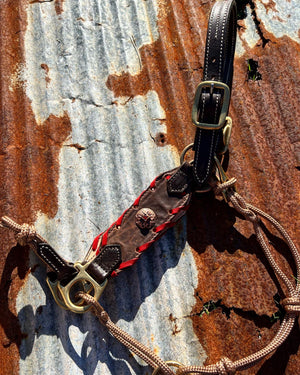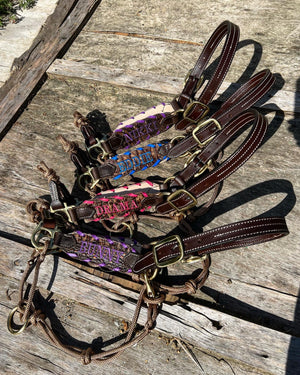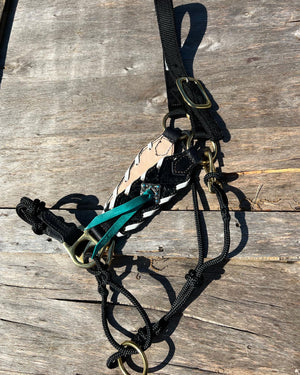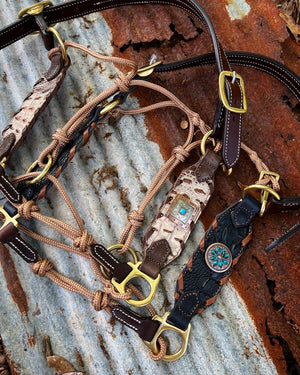 Custom Hybrid Halter
You get to choose
CHEEK LEATHER
WHIPSTITCHING COLOR
EMBROIDERY, CONCHOS, OR NOTHING ON CHEEKS
LEATHER OR NYLON HALTER 
Please put your choices for the above options in the note section at checkout! Your order will not be complete without it!!!!
Small, Large, and Pony Size Halters are available.
Leather Halters come in All Black, Brown with Tan rope, or Brown with Black Rope.
Nylon Halters come in Turquoise, Red, Black, Green, Blue, Purple, and Orange but stock varies!!
View our Leather/Hide & Halter Info Pages for the cheek leather and whipstitching color options.