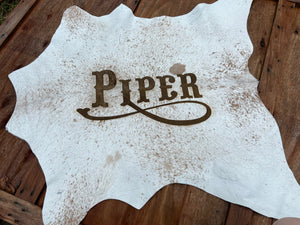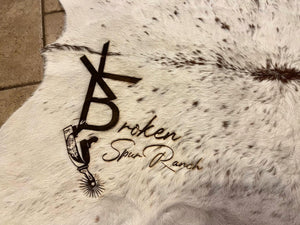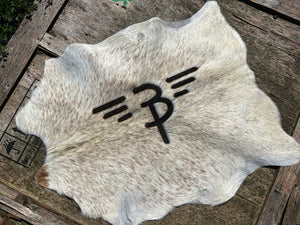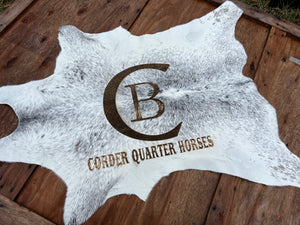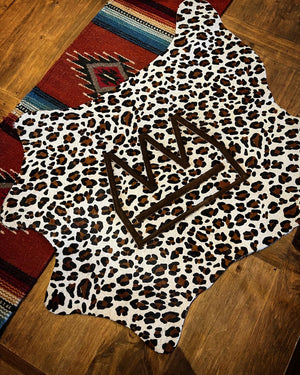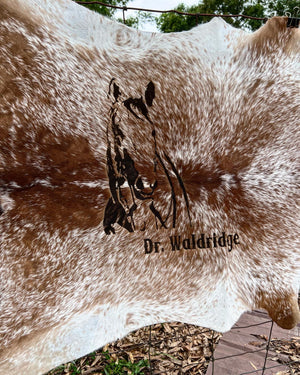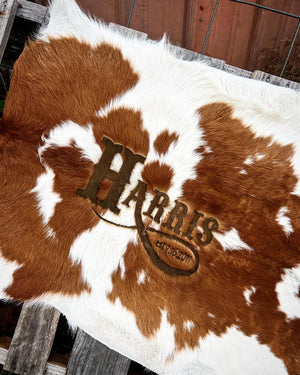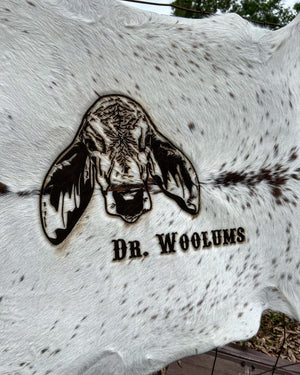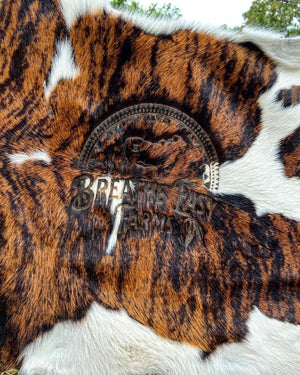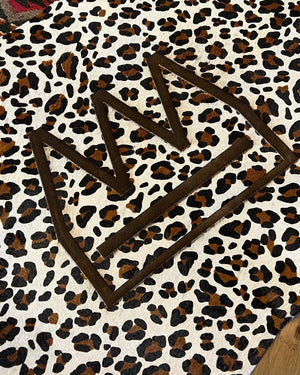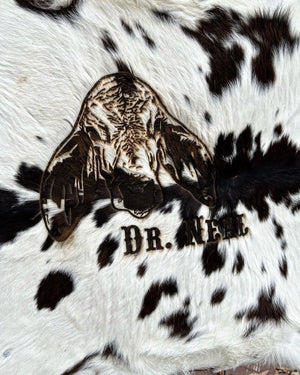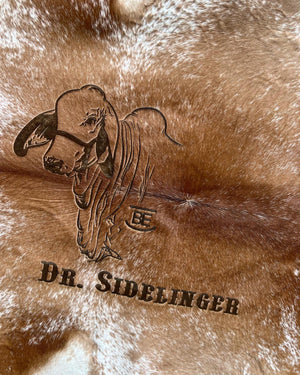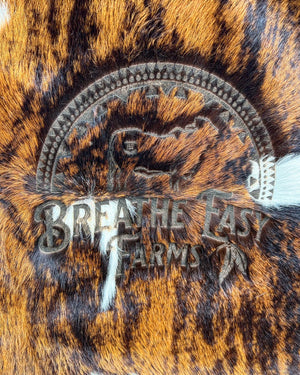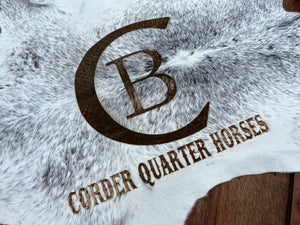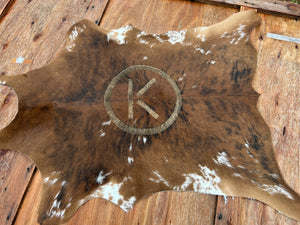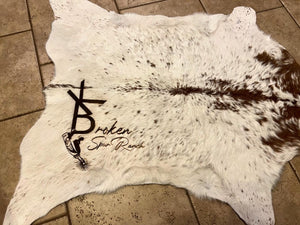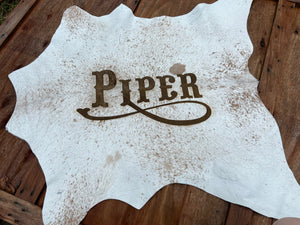 Custom Engraved Calf Hide
Calf hides are approximately 3'x3' but they are all unique so none will be the same exact size!
We can do almost any logo, brane, name, design, etc.
These make really cool baby gifts, wall decor, rugs, or table top decorations 
Colors will vary so please send me a message or text to pick your hide! Please note that engraving shows up better on lighter hides!!
Fast turnaround!!