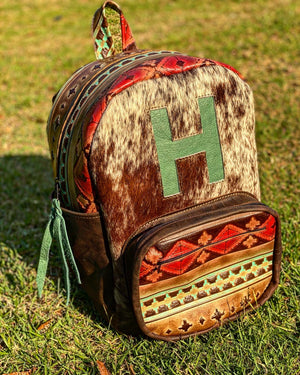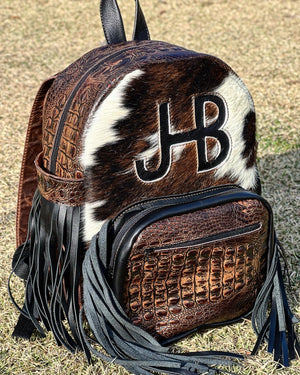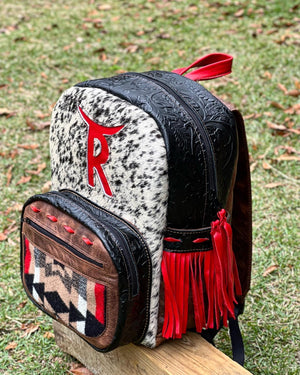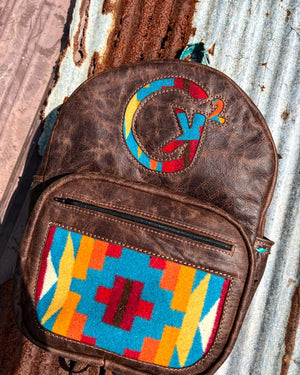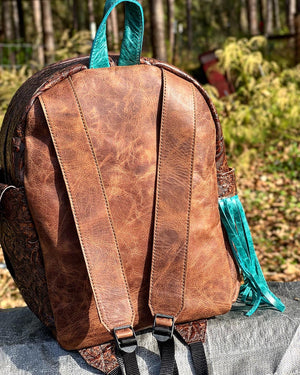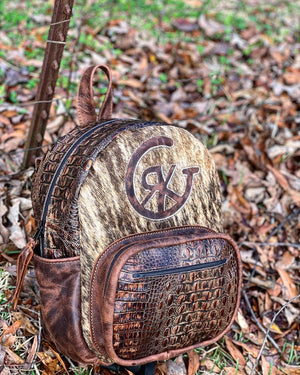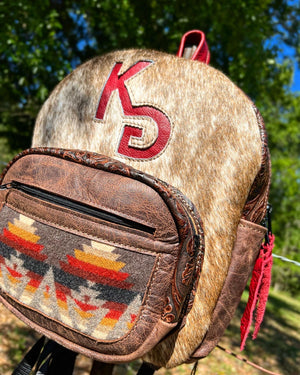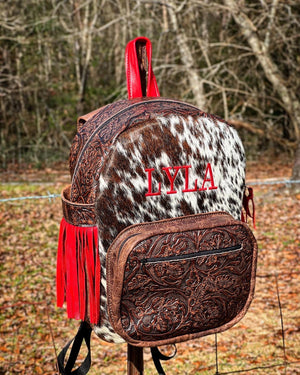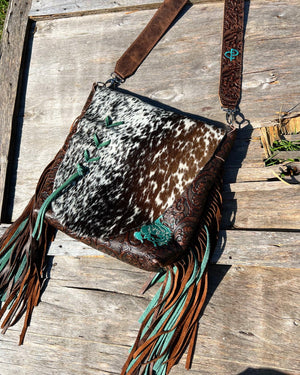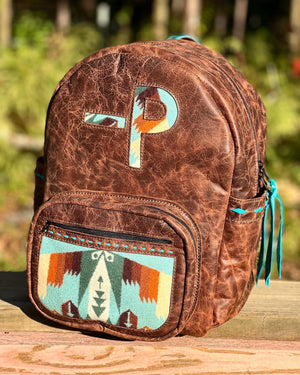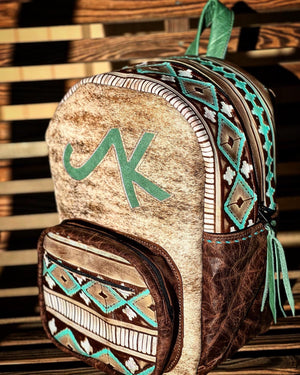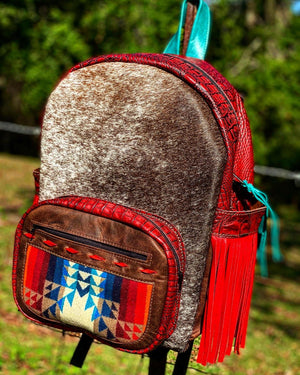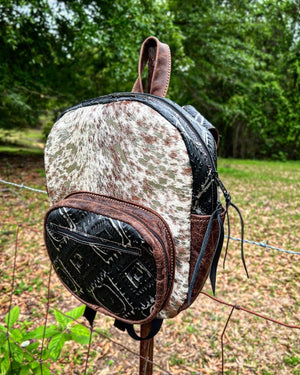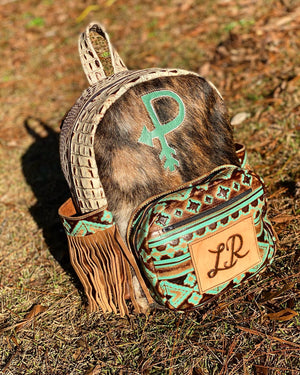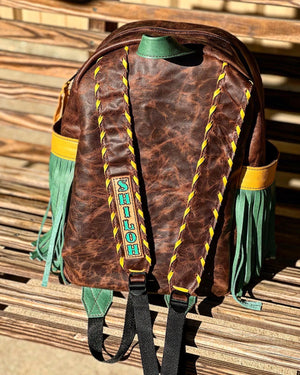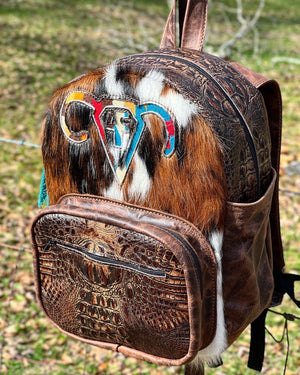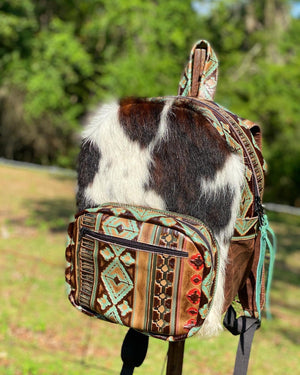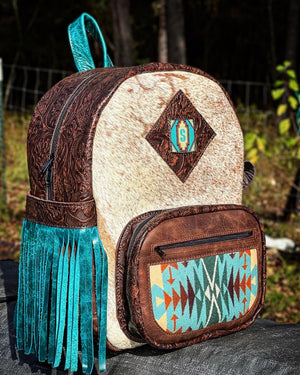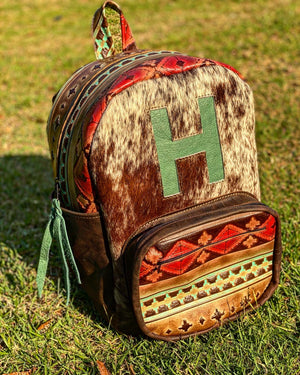 Custom Backpack
View our Backpack page for more info on sizing and such
By ordering this you are paying the base price which includes your choice of leather and hide but no upgrades (brands, initials, fringe, buckstitching, pendleton, built in wipes case, etc.). To add upgrades you will have to add them to your cart separately!
View the Leather/Hide page to pick out your hides! 


All of my backpacks have adjustable straps, 5 interior pockets, 4 exterior pockets, including 3 zipper pockets, and are lined with wipeable vinyl so they are easy to clean and super durable. I also add a stiffner to the bottom so that they pretty much "stand up".
PLEASE NOTE THESE CURRENTLY HAVE 12+ WAIT TIME!!!